Last Updated on: 19th September 2020, 07:25 am
Having a hard time convincing your friends to join you on your keto journey? Why not throw a party full of keto-friendly snacks and foods, and only tell them after it's all over.
Actions speak louder than words, and once your friends taste some of the delicious offerings of the keto diet, they may realize very quickly that going keto doesn't mean sacrificing taste.
The keto diet gets its name after the amino acids "ketones" that are produced when our body burns fats instead of carbs. These ketones have been shown to carry tremendous benefits in higher concentrations. To learn more about the keto diet and ketones, read our full article about ketosis here.
Despite there being significant positive research in support of the keto diet and its benefits, many people remain skeptical about the limitations of the diet, and how much enjoyable food they will have to cut out.
While it is important to adhere to a low-carb diet in order to effectively enter ketosis, there remains a large amount of creativity and flexibility in the keto lifestyle.
In this article, we help to alleviate some of those concerns by providing a list of some great keto party food and snack ideas, both easy and delicious.
Basic Keto. No Prep Necessary
Before we get into any more detail, we have decided to cover the basics in order to ensure our readers have a grasp of everything keto.
As you probably know already, keto looks to eliminate carbs and supplement with healthy fats and protein.
The bad news is that most traditional party snacks are carb-based, such as tortilla chips, french fries, etc. The good news? The alternatives are just as easy, healthier, and tastier. Here are some of our favorite "no-prep" keto party snacks.
Nuts
Nuts are a party food essential. It is recommended to avoid peanuts (salted or unsalted), as they are high in carbs. Instead pick up some almonds, walnuts, or macadamia nuts, all significantly lower in carbs and higher in protein.
To get a better idea of what types of nuts are perfect for keto, read here.
Veggies
Here is something you can keep the same! Veggies such as carrots, broccoli, cauliflower, and celery are low carb veggies that carry essential vitamins and minerals and provide great taste. Serving up a veggie fruit platter is a great way of maintaining the keto party vibe.
However, beware of the dip- most store-bought dips are extremely high in carbs and should be avoided. Instead, look into some keto-friendly dips that can be made at home.
For a more comprehensive list of keto-friendly veggies, read about the keto food pyramid.
Preserved Meats
Salami, sausage, and beef jerky are always a crowd favorite. Preserved meat is extremely high in protein and fat and requires no preparation time. Combined with keto-friendly crackers or full-fat cheese, your friends will be eating like kings.
Be sure to check out this impressive keto charcuterie board for epic ideas on how to present cured meats and low carb snacks at a party (sure to impress).
Olives & Pickles
No party is complete without a smorgasbord of olives and pickles. These tasty snacks are high in fat, low in carbs, and absolutely delicious. Olives, in particular, are also incredibly healthy and carry with them lots of studied benefits.
Avocados
We created a separate listing just for these guys, as they are a superfood in the keto world. Full of healthy fats and essential nutrients, this party snack can be presented in many forms from finger food to guacamole. Go crazy and get creative with this one.
Making them Drool: Snacks with a little Prep
Now it's time to really hammer it home. Once your party-goers are satisfied with some of the no-prep appetizers, you're ready to bring out the big guns. Here are a few of our favorite keto-friendly snack recipes that require a bit of prep.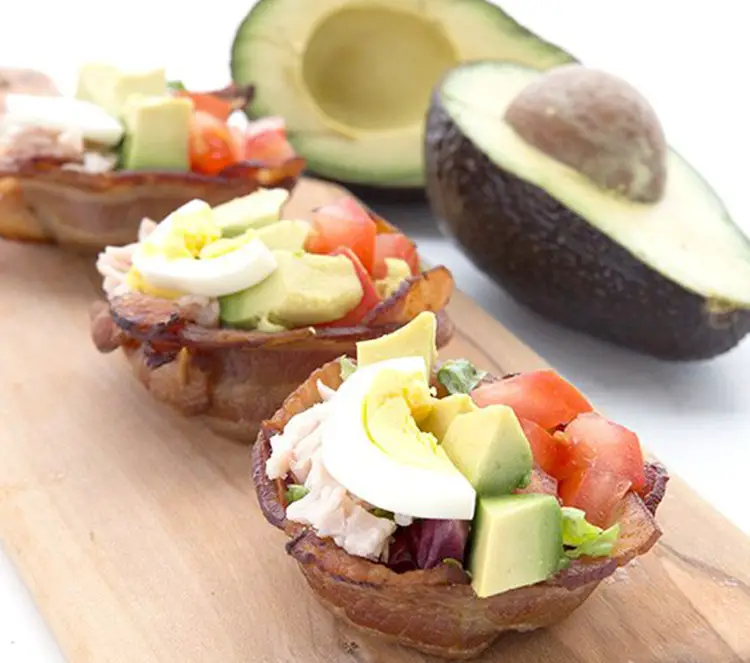 This delicious recipe combines some keto superfoods into a portion of tasty and impressive finger food. Perfect for a second-course appetizer, this recipe will take you just about an hour to prepare and cook, and will undoubtedly be a crowd favorite. Beautifully high in healthy fat and protein.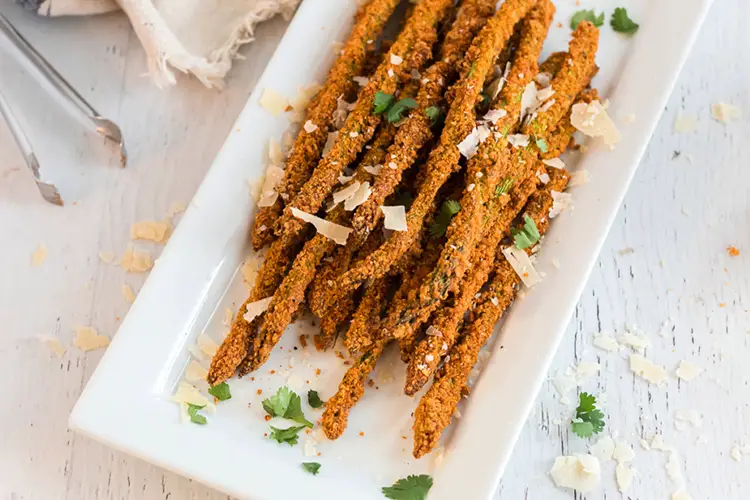 Worried about disappointing people with a lack of french fries available? This healthy and tasty alternative will have your guests forgetting all about deep-fried potatoes and instead focusing their taste buds on these keto alternatives.
Ready for the main course? Why not give your guests something a bit more hearty. This Carnivore Quiche is perfect for larger numbers of people, and those who come with an appetite. Rich in protein, this tasty dish is sure to leave an impression.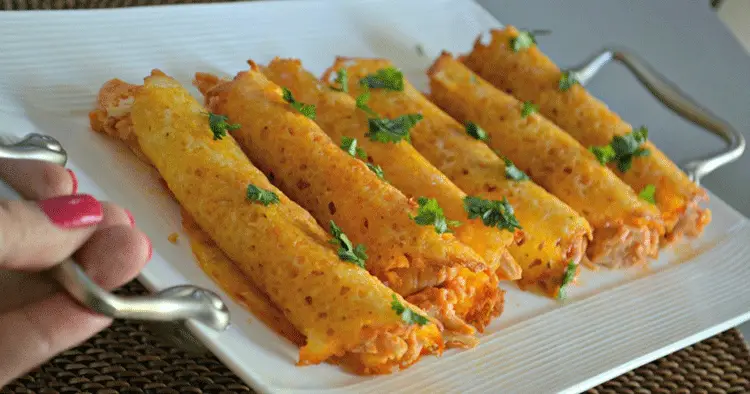 That's right, only 16 minutes prep and cook time for these delicious appetizers. Not only do they have only 1 g of carbohydrates, but they are also wildly delicious and surprisingly filling. Crispy cheese shells replace the corn tortillas, and a buffalo wild wing sauce adds the punch.
Of course, we had to include a snack for all the pickle lovers out there. This crowd favorite takes almost no prep time and tastes incredible. The ham brings the protein, and the pickles and cream cheese the healthy fats. No carbs are necessary.
So next time you are looking for some clever ideas to throw a keto party, give one of these recipes a try.
Going keto does not mean sacrificing on taste.
By using healthy fats and high protein items, you can create the perfect blend of health and deliciousness that is sure to wow your guests. Who knows, you might just convince some of your friends to join you on your keto journey! Party it up, keto style.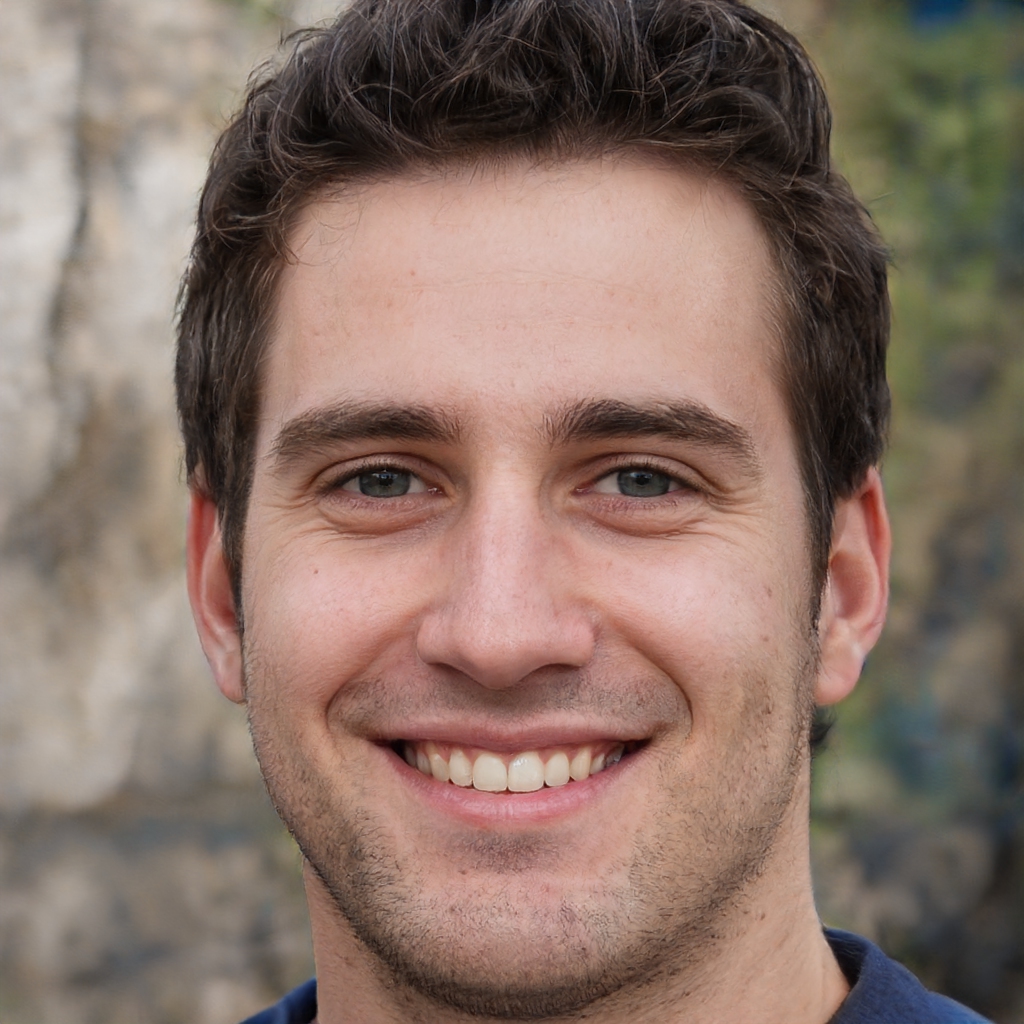 Florence, aka Flo, is the lead editor at keto.fm. Obsessed with nutrition, Flo used the keto + a one meal a day (OMAD) diet to lose 50lbs in under half a year.
After experiencing the benefits first, both mentally and physically, he became one of the many keto ambassadors online.
He is currently working towards becoming a NASM Certified Nutrition Coach.