Last Updated on: 14th November 2022, 08:41 am
For many people, protein powder is a staple in their daily routine. These powders can be used for shakes and even added to meals as an easy way of upping your protein intake.
For a lot of people, one question has worried them…
Is Organic Protein Powder Keto Friendly?
As a general rule, protein powders, even organic ones, have high amounts of carbohydrates. High levels of carbohydrates is always something you want to avoid when you're eating a keto diet, which means your options can feel limited.
Fortunately, Orgain have come to the rescue with their organic keto collagen protein powder which comes in two flavours.
Is Orgain Protein Powder Keto Friendly?
Yes. In fact, it's not only keto-friendly, it has a host of other benefits:
designed specifically for the keto diet
contains collagen (Hydrolyzed Collagen Peptides – Type I and III)
contains MCT oil
is organic and Paleo diet friendly
is available in chocolate and vanilla flavor
Orgain Keto Collagen Protein Powder claims to be a highly effective option for people on the ketogenic diet. The powder is versatile and comes in a relatively large container.
We take a closer look at this protein powder and how it may benefit you through your workout routines and weight loss efforts. 
Orgain Keto Collagen Protein Powder is an alternative to standard whey proteins on the market which are relatively high in carbohydrates.
When following a ketogenic diet, the goal is to reduce your intake of carbs. Your usual carb intake is replaced with a high amount of healthy fats. 
This protein powder gives you a high-quality source of protein without the carbs that are found in some of the other options on the market.
The protein powder was specifically made for people who are on the keto diet but also offers an excellent option for those following a Paleo lifestyle. 
A few of the most important features that come with this protein powder include:
Each serving of the powder contains 0 net carbs. 
The product offers a 2:1 protein to fat ratio making it an ideal option for the keto diet.
Collagen is used as the source of protein, an essential factor in the muscle growth process. 
MCT oil is added, which is an excellent source of medium-chain triglycerides – a type of healthy fat.
Orgain Keto Collagen Protein Powder Reviews
At the time of writing (November 2022), this product had over 14,000 ratings and an average of 4.5 stars. Most people are raving about it for exercise recovery and as a meal replacement. They love the way it mixes with everything and are adding it to coffee and even orange juice!
How Does This Protein Powder Taste?
One of the major problems that people often have with protein powders is taste. A large number of protein powders – even the flavored ones – tend to have an unpleasant taste.
In fact, some people complain about having a bad aftertaste that lasts for quite some time after using certain protein powders. 
Taste is another area where the Orgain Keto Collagen Protein Powder outshines competitors. We found that people generally tend to really enjoy the flavor of this product. The only negative factor is that there is only a vanilla flavor.
Additional flavors would have been very useful – but the vanilla and chocolate options still tastes great. The flavor is not too strong, which ensures you can easily add the powder to your favorite drinks, coffee, or other beverages when you need a boost in protein intake. 
Benefits Of Orgain Keto Collagen Protein Powder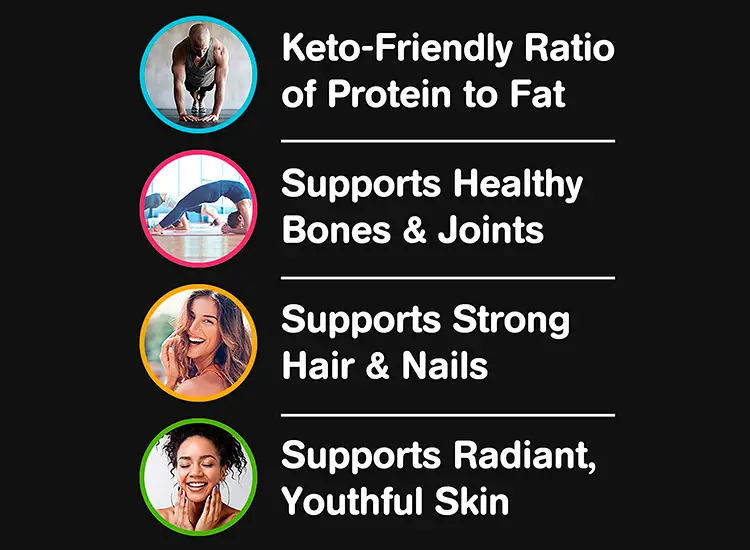 The major benefit of this protein powder is the fact that the company behind the product was able to create an option with zero net carbs per serving.
This is crucial for any person following the keto diet, as adding too many carbs to your meals can result in your body being kicked out of ketosis. 
Other benefits that are also worth noting include:
No lactose – There is no lactose or dairy used in the production of this protein powder. 
5 grams of MCT oil – Each serving of the product offers five grams of MCT oils. A powdered version of MTC oils is used in the product. 
10 grams of collagen – You get 10 grams of type 1 and type III collagen peptides hydrolysate with each serving of this protein powder. 
The perfect keto ratio – There is a precise 2:1 ratio between the protein and fat content in this product. 
The benefits of collagen in a protein powder
As you probably know, collagen is protein, and most people associate it with its beauty benefits – improved nails, skin and hair. But collagen is essential for all "connective tissue" – a fancy word for tendons ligaments and muscles, the bits that hold your bones together.
Collagen is known to be a highly beneficial compound for people who are trying to lose weight. Some studies also show that collagen powder has anti-obesity effects on people with an excessive amount of extra weight.1 
So if you're taking a protein powder, or thinking about taking one, it could be worth looking for one with collagen, especially if you're having trouble recovering from workouts and want to build muscle or reduce fat (which I think covers most of us!).
Take a couple of recent studies as an example:
athletes who took 10 grams of collagen (the same amount as in a serving of Orgain Keto Collagen Protein Powder ) had less joint pain at rest, and when walking, lifting, standing, and carrying objects, compared to those who hadn't taken the supplement.2
for those of us who aren't athletes, another study on "Middle-Aged, Untrained Men" might feel more relevant.3 This one showed collagen peptides did a better job than whey protein when it came to increased muscle mass and decreased fat mass.
a similar study, this time on the elderly, also combined collagen peptides with resistance workouts.4 The result was a significant increase in muscle strength among the participants. Body composition also improved (meaning tehy lost fat).
Types of Collagen
Collagen has a few terms you need to get right so you are sure your body gets what it needs. There's a quick summary in the table below:
| Type | Benefit | Included in Orgain's formula? |
| --- | --- | --- |
| Type I Collagen | The building block of skin, this is the most common form and also found in everything from bones to teeth, tendons, ligaments and even organs. | Yes |
| Type II Collagen | Found in cartilage | No |
| Type III Collagen | Type III is found mostly in the skin, muscle and blood vessels. | Yes |
Hydrolyzed Collagen Peptides
Hydrolyzed is one of the buzzwords in the collagen market. It means that the collagen has been broken down so it's easier to digest. Baically, if it's hydrolyzed, it's better.
Other Keto Collagen Powders
If collagen is on your list of must haves, take a look at our review of Purely Inspred Collagen Powder.
Are There Any Drawbacks?
Of course, when looking at a product like Orgain Keto Collagen Protein Powder, we need to consider more than just the benefits.
We should focus on the drawbacks, too, as this helps you create an informed, unbiased decision when buying your keto protein powder. 
There are two main drawbacks we found with this product:
With vanilla and chocolate being the only flavor, some people may feel a bit restrictive. There is no unflavored option available. 
The 0.88-pound container is the only size available. Some people prefer to buy their protein powders in bulk containers – as it lasts longer and can offer better value for your money. That said, you get 20 servings in a container, which is good value for money on the product.
How To Use Orgain Keto Collagen Protein Powder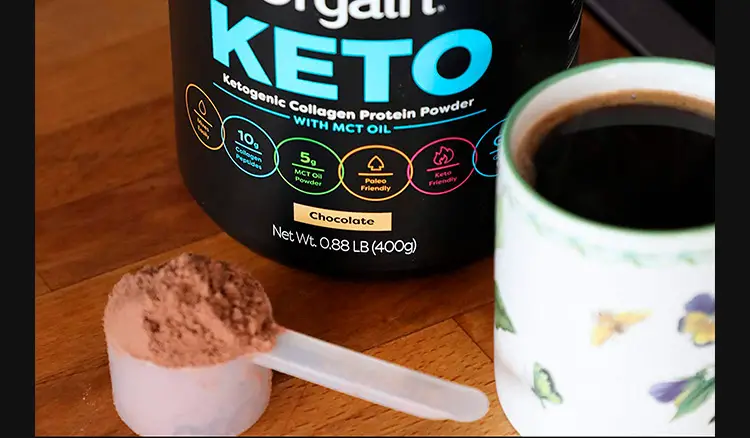 Versatility is a key feacure with this protein powder. You can mix directly with water or perhaps some almond milk if you choose. You also have a wide range of alternative options, thanks to the vanilla or chocolate flavor profile. 
You can use this protein powder directly in your coffee for a tasty addition (mochaccino anyone?). You can also add it to your favorite fruit or veggie smoothies.
When looking at Orgain Keto Collagen Protein Powder Reviews, some people also enjoy using this protein powder in meal replacement drinks – which is great for those trying to add more high-quality protein to their weight loss diet. 
Where Can I Buy It?
Orgain Keto Collagen Protein Powder is available in various countries and should not be too hard to find. For fast and convenient delivery, we recommend Amazon.
Orgain has a full store with product listings on Amazon – including the popular Orgain Keto Collagen Protein Powder. 
Popular choices include the chocolte and vinalla versions below., but if you're after an extra collagen boost, why not take a look at their standard and superfood collagen versions:
| | | | |
| --- | --- | --- | --- |
| | | | |
| Keto-friendly | Keto-friendly | Keto-friendly | Keto-friendly |
| 10g collagen | 10g collagen | 20g collagen | 20g collagen |
| – | 5g MCT oil | – | 50 superfoods |
| Vanilla | Chocolate | Unflavored | Unflavored |
Their selection of supplement powders and bars in their store includes a range of keto- and paleo-friendly options as well as organic, plant-based protein (vegan sources for collagen are harder to come by, though there's some evidence that drinking green tea or some good supplement choices include Garden of Life Vegan Collagen Builder or Windsor Botanicals' Vegan Collagen Builder Tablets).
Final Verdict: Should You Buy This Product?
Orgain Keto Collagen Protein Powder comes with added MCT oil and features a delicious vanilla or chocolate flavor, which makes it ideal on its own, or for adding to your smoothies, shakes or coffee.
The powder is free of dairy, gluten, and soy, making it a cleaner option for people who want to lose weight or increase lean muscle mass while on the keto diet.
The use of collagen peptides provides an effective approach to supplementing the body with high-quality proteins. 
Overall, current users seem to be extremely happy with their results. People report that the collagen protein powder is versatile and does not have an unpleasant taste like some of the alternatives.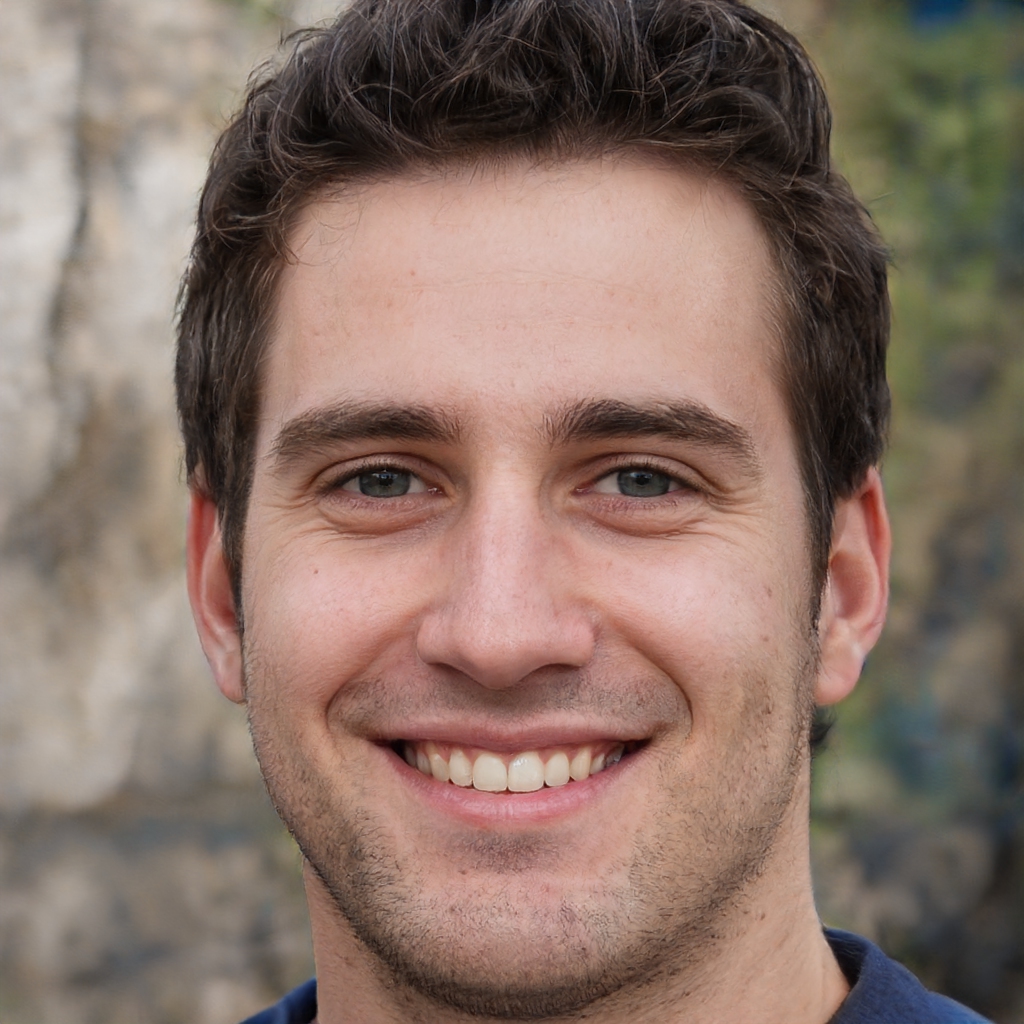 Florence, aka Flo, is the lead editor at keto.fm. Obsessed with nutrition, Flo used the keto + a one meal a day (OMAD) diet to lose 50lbs in under half a year.
After experiencing the benefits first, both mentally and physically, he became one of the many keto ambassadors online.
He is currently working towards becoming a NASM Certified Nutrition Coach.